---
I had the opportunity to attend the Meet Magento 2018 Singapore last August 27, 2018 which was hosted by Ranosys Technologies. The event was jam-packed and attended by professionals, clients and business partners which share the common interest on Magento and e-Commerce. Let's take a look at the highlights!
Veriteworks as one of the Sponsors
Aside from attending the event, we also showed our support by being a Bronze Sponsor for the event.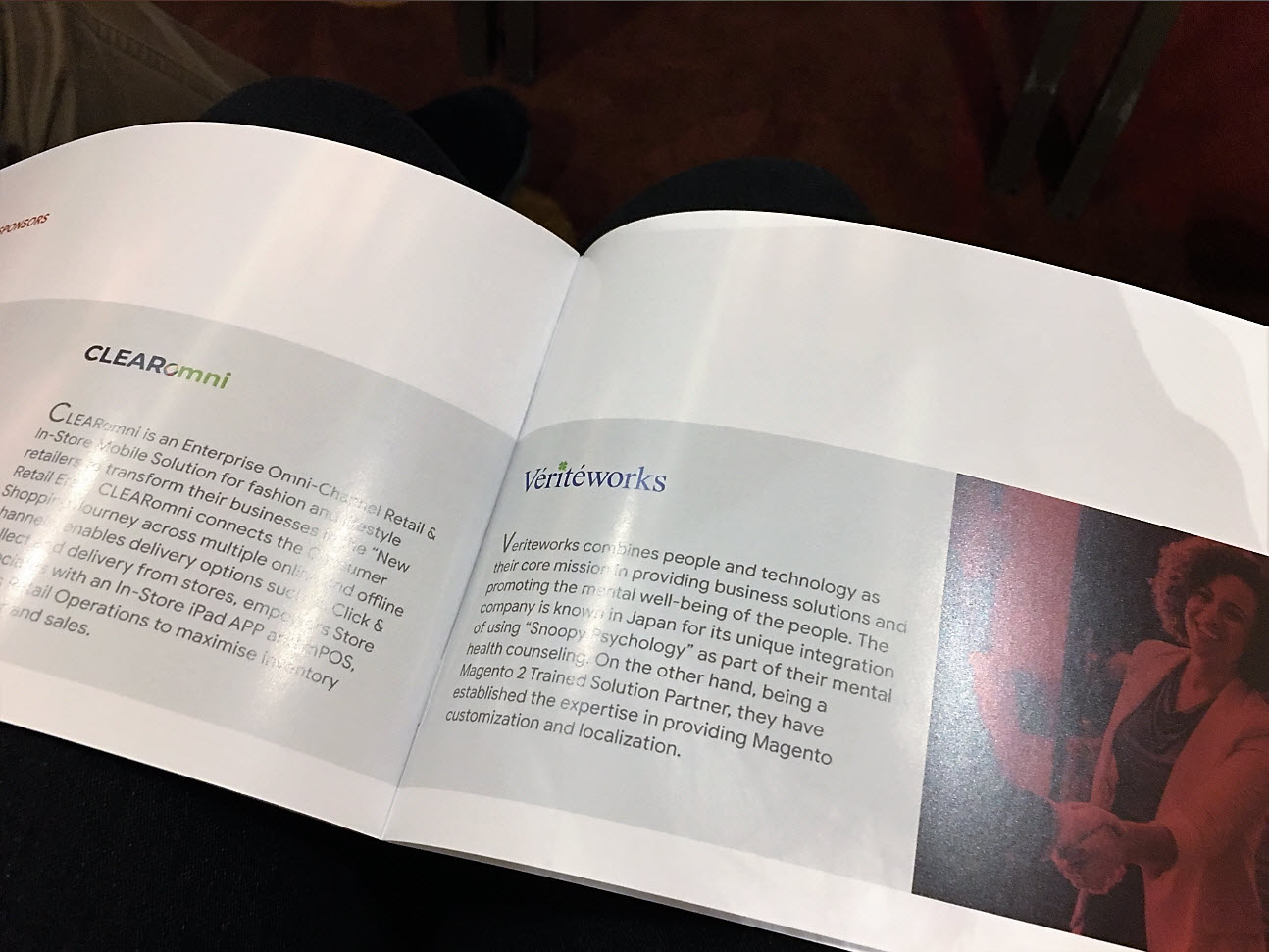 The event was kick-off by a "lion dance", a form of traditional dance in Chinese culture which brings good luck.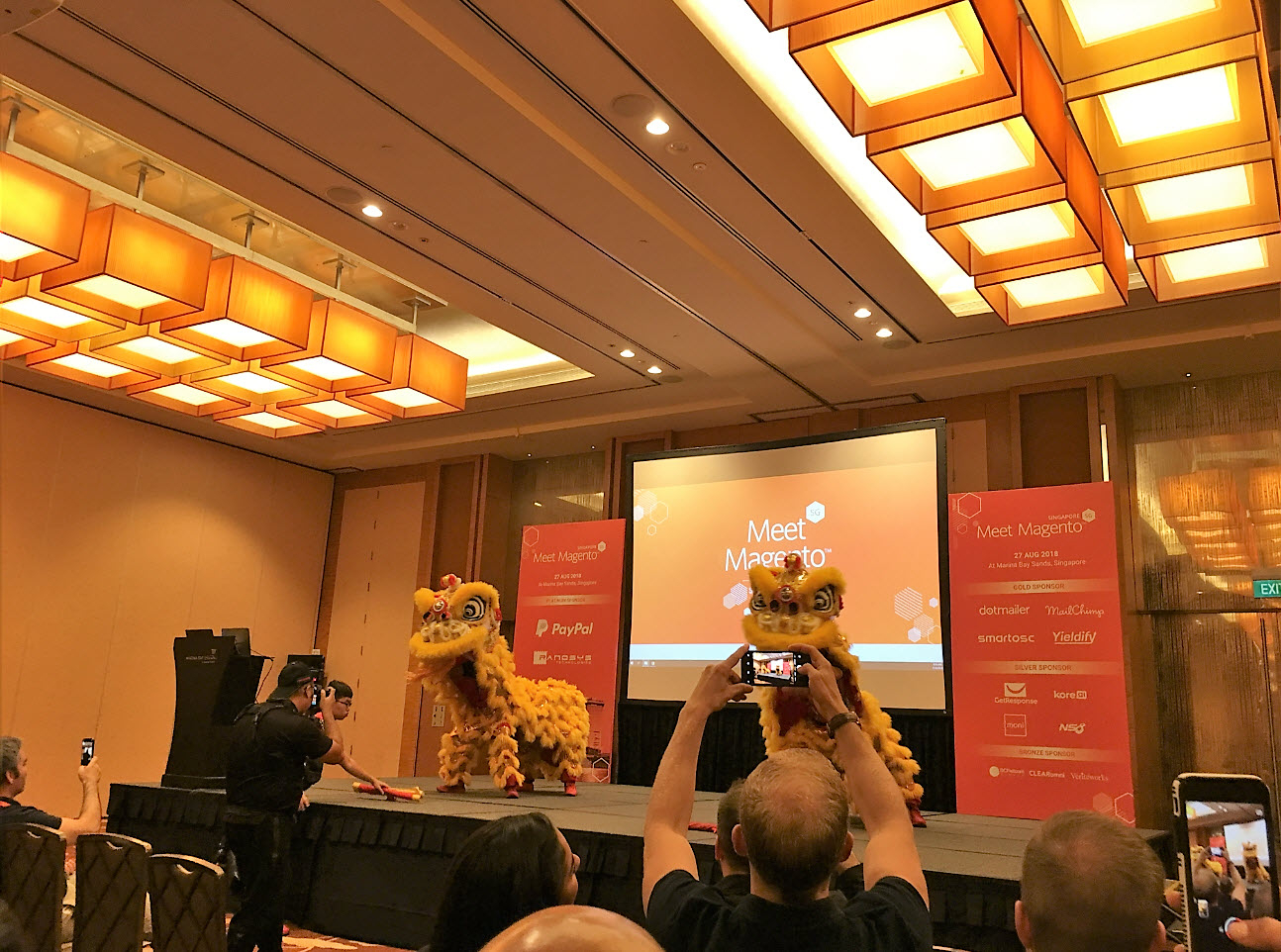 Keynote Sessions
---
A special keynote track was presented by Nicholas Kontopoulos, Regional Head of APAC Marketing, Magento with the topic: The future of Customer Experience: Engaging the Channel-less Customer. He started by letting us understand what drives the customers when it comes to their purchasing decision by defining Maslow's hierarchy of needs which aims to explain human behaviour and motivation.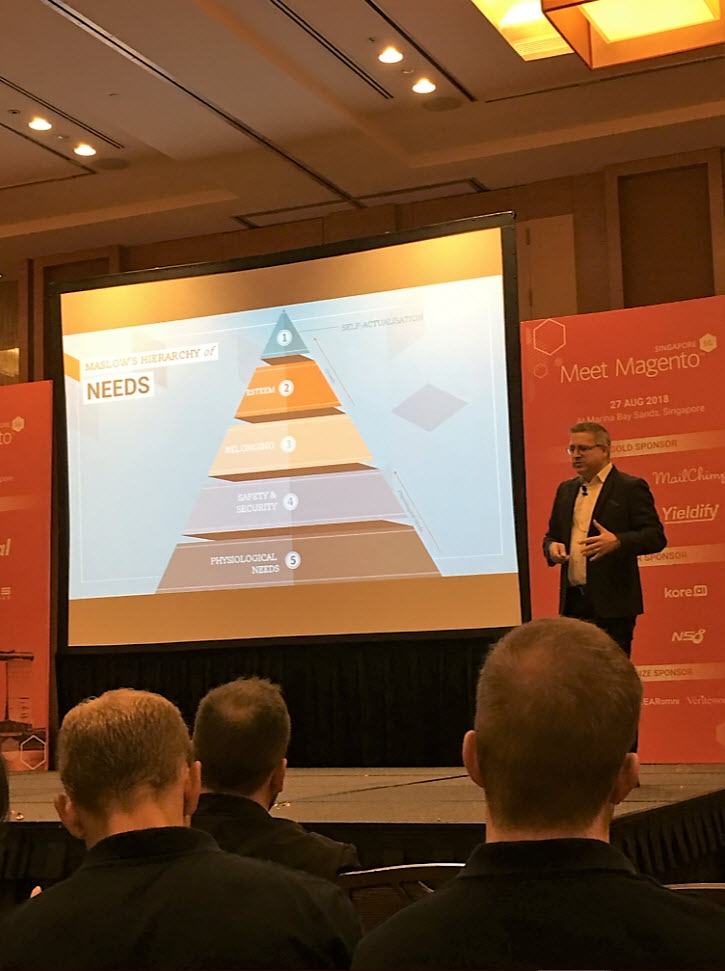 Next keynote speaker was Nagesh Devata, Director, Southeast Asia PayPal. PayPal is a growth enabler, driving growth through higher XB online volume, revenue and customer engagement. They believed that partner success should consist of activation, usage and retention.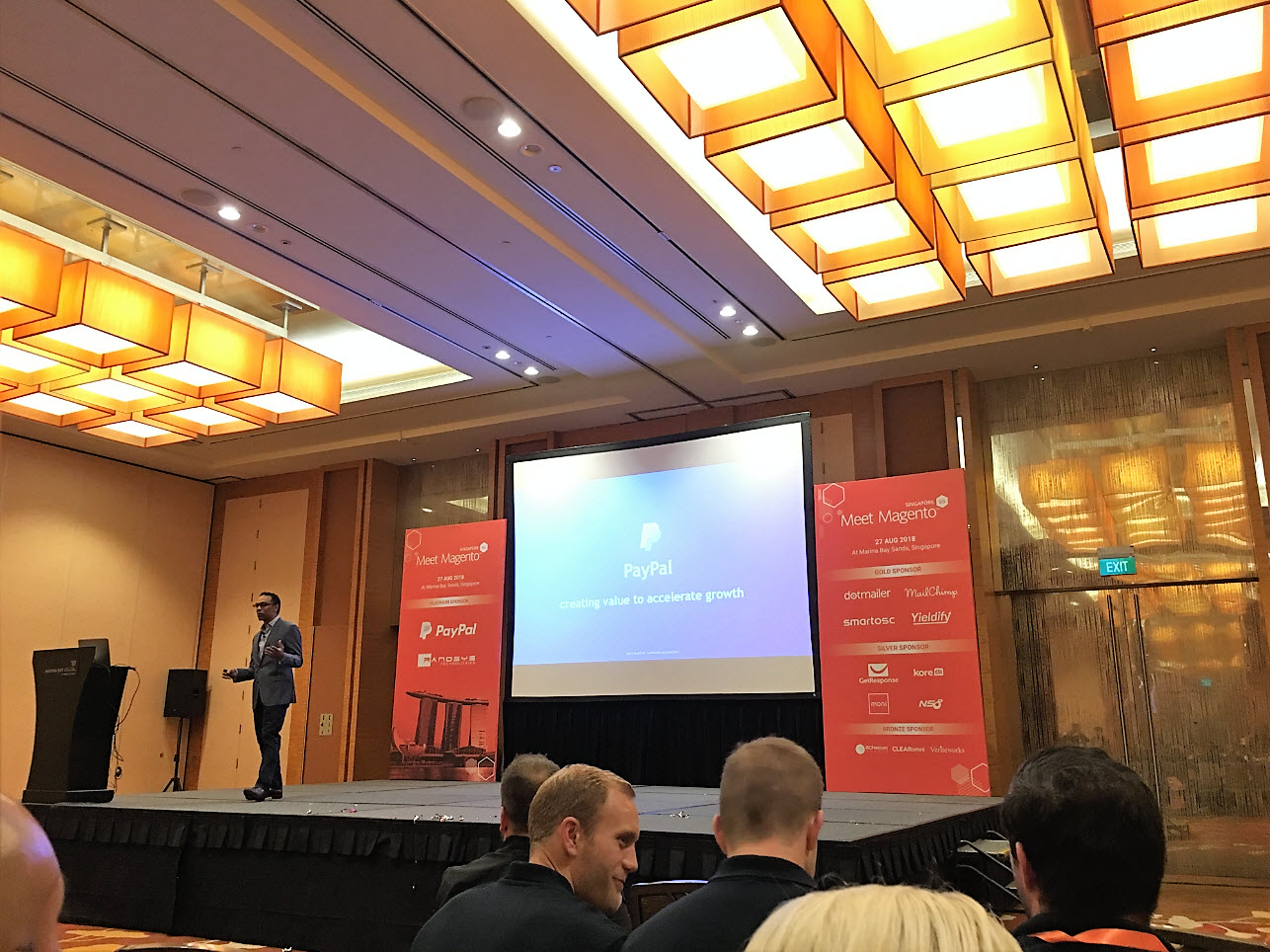 Business Tracks and Technology Tracks
---
After the morning break, sessions are now divided into two tracks: Business Track and Technology Track. The following highlights will focus more on the business track. To start with, CSO from Ranosys, Vijay Pagadala discussed about "Driving high margins and profits through Pervasive, Persuasive and Prescriptive eCommerce".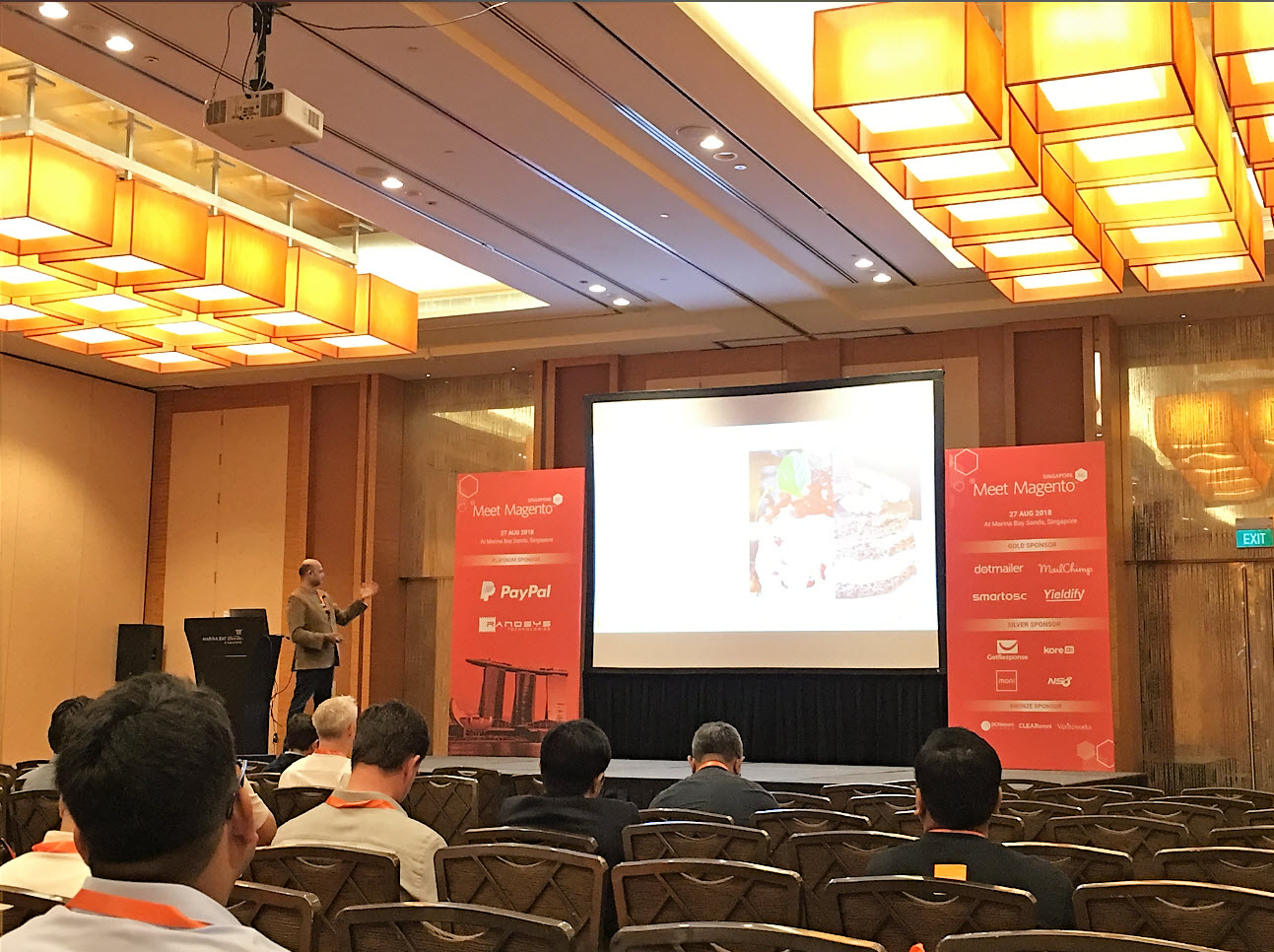 Tom Davis focused on how to make the most of MailChimp. He clearly described the reasons to use automation: Reach the right people at the right time with the right content; Eliminate repetitive tasks and focus on helping your clients build their brand and; Create a personalized experience for customers and subscribers that lead to more conversions.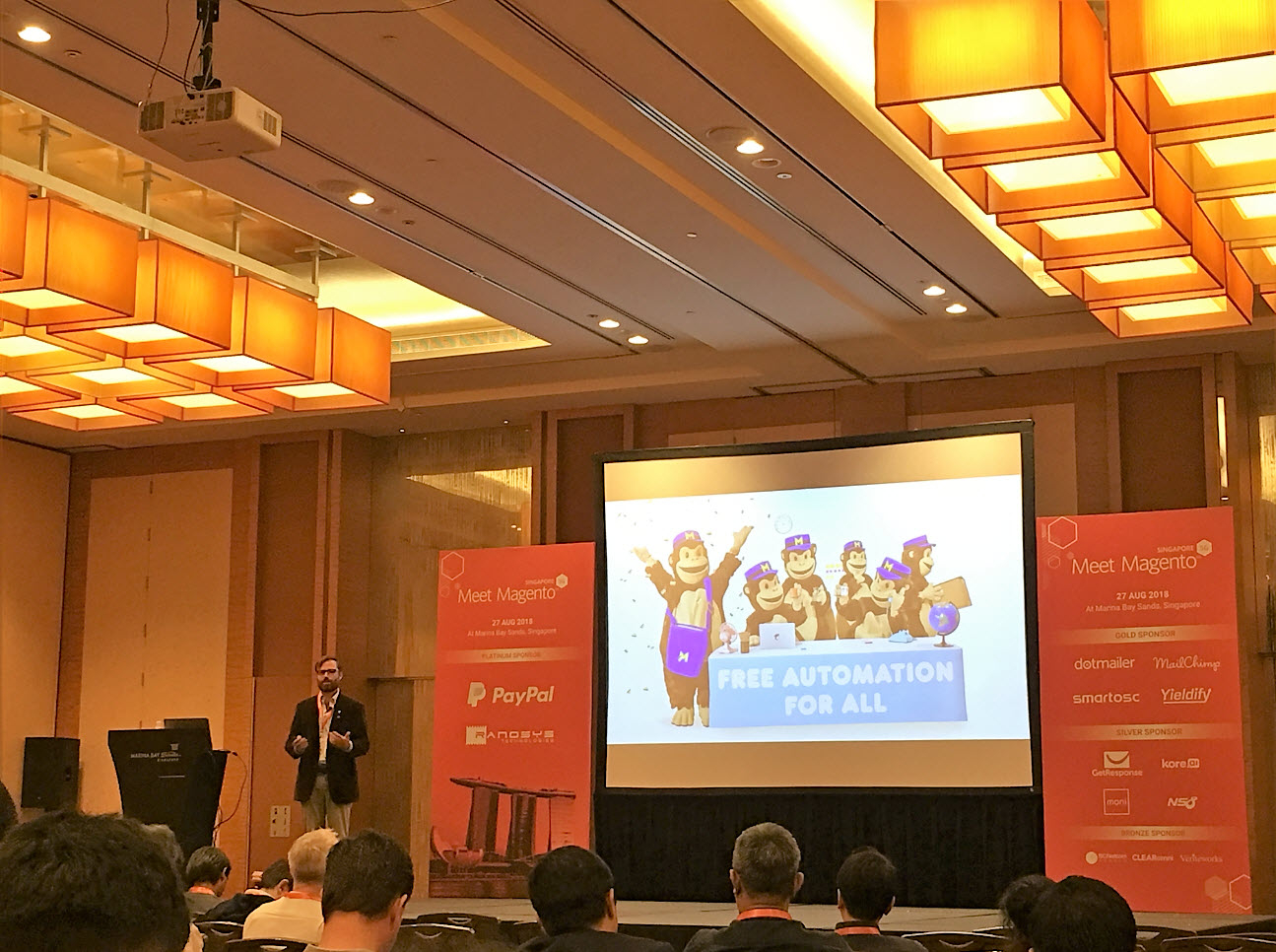 A panel discussion was hosted by Ben Marks with the topic, "Power of Magento Commerce for B2B". Our company's CTO, Hirokazu Nishi was one of the panelists and shared his insights and expertise about B2B.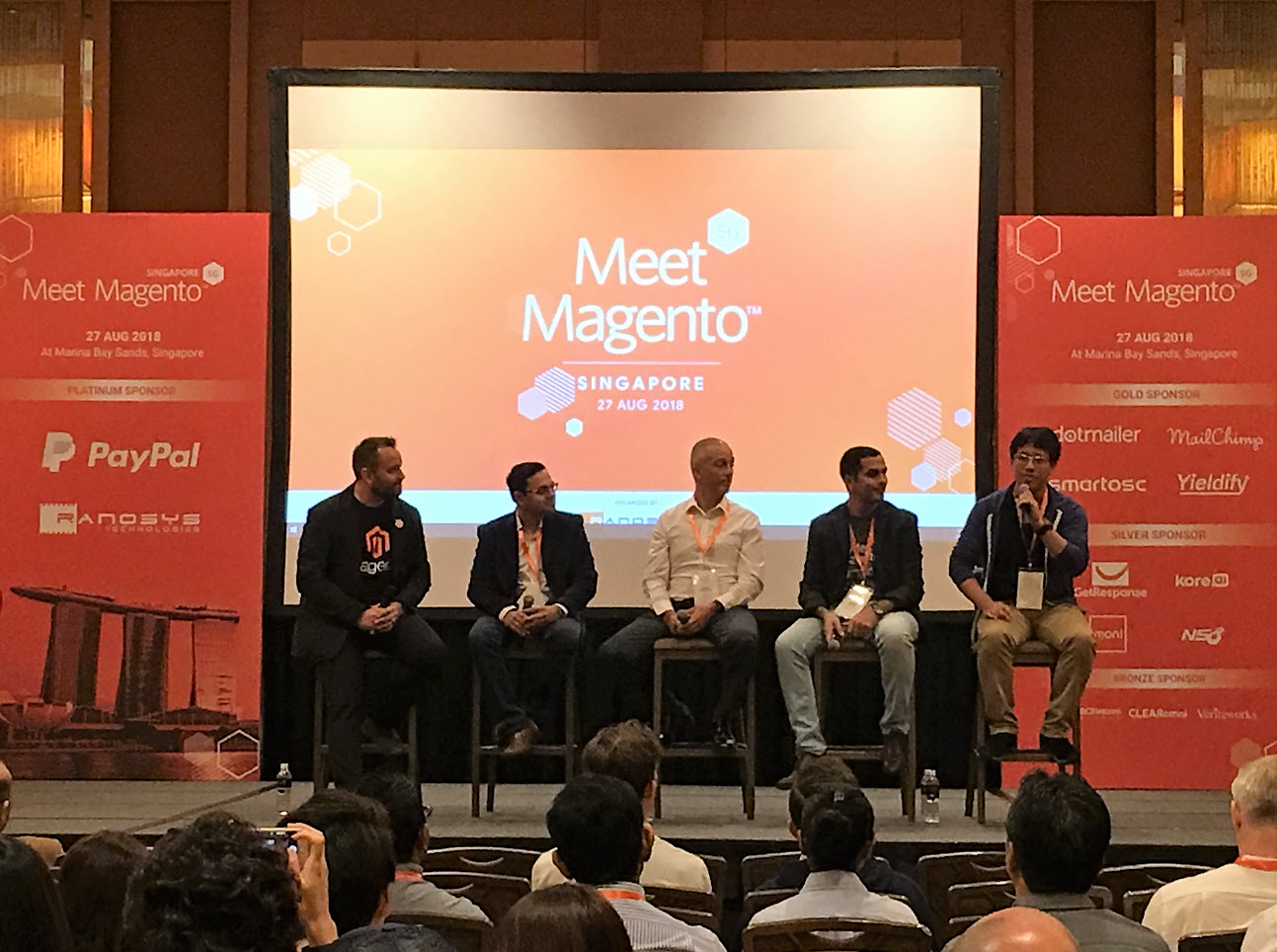 Rohan Lohack of dotmailer talked about Human Conversations at Scale - Why rely on three R's. To sum up, we need to use data to be more human. Marketing automation delivers relevancy and efficiency. Right message, Right person, Right time, Right channel.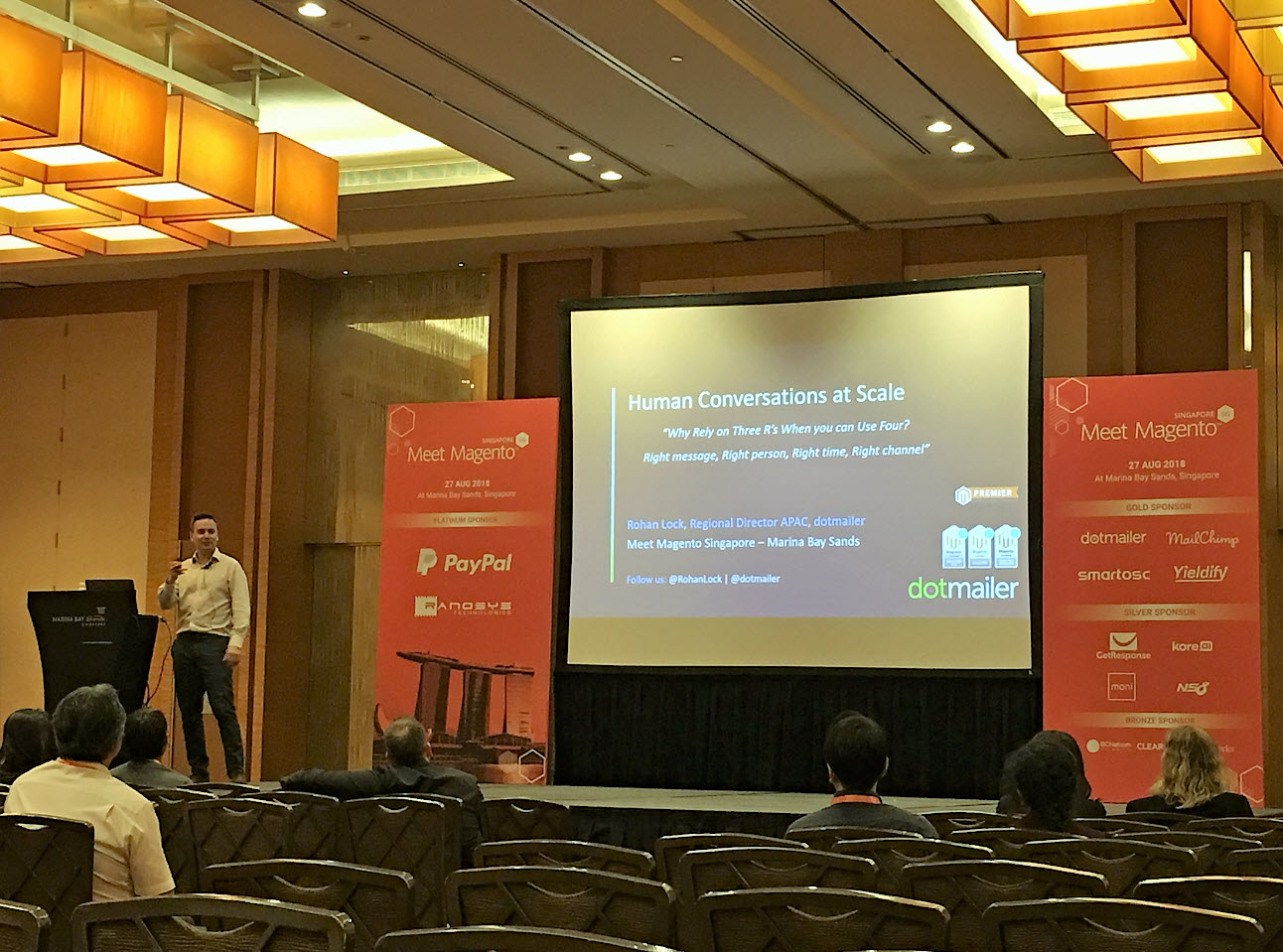 "Brick and Mortar and the future of brands in an omnichannel world" was led by Jack Tran, Accounts Director from SmartOSC. What we learned from him is that Omni-channel requires significant transformation of organizational structure. It needs to be led by the CEO and CFO, not IT or Marketing department. You need the Commitment to transform, Correct Technology platform and the Suitable Partners.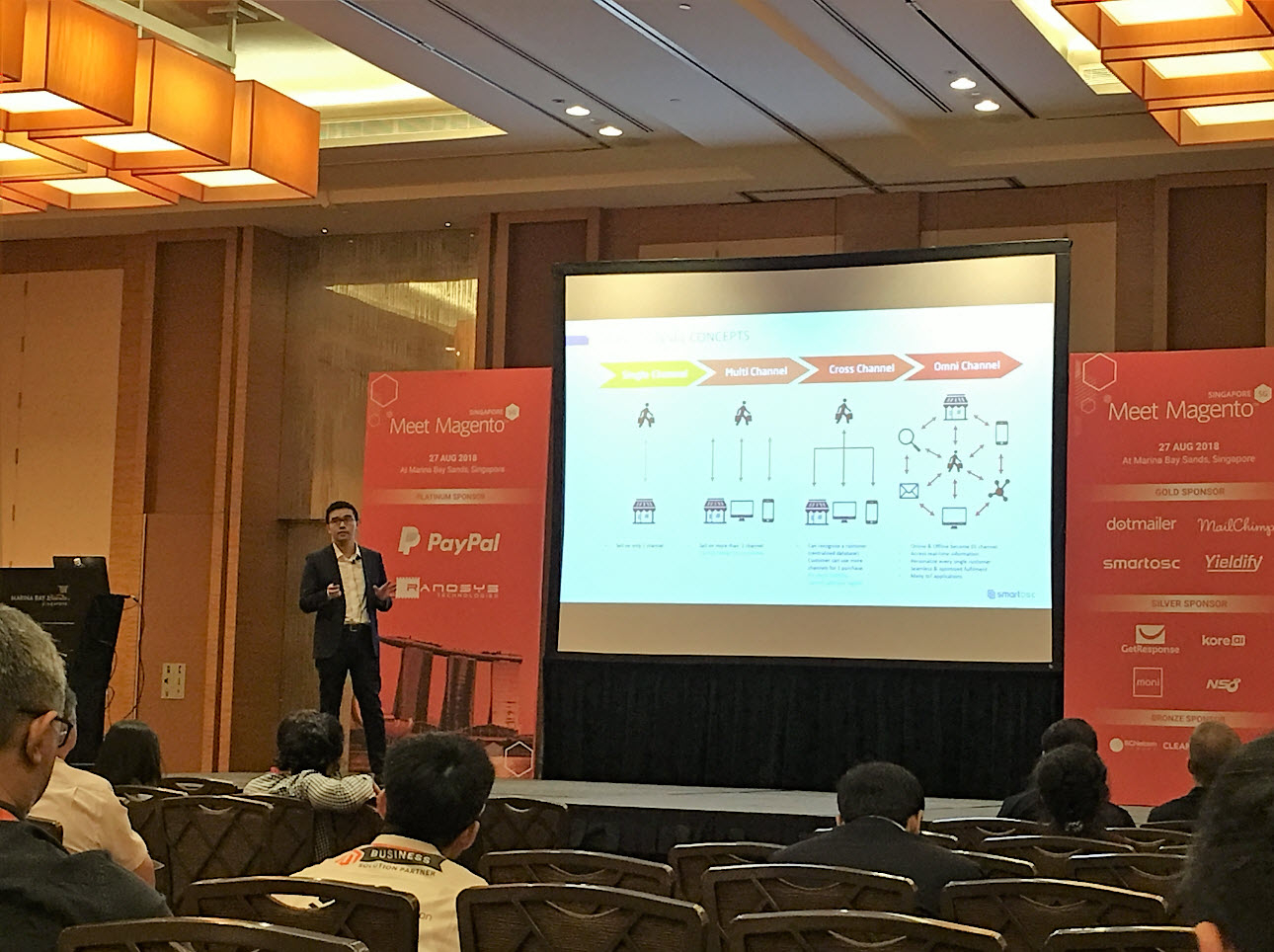 To wrap up the event, Dene Schonknecht, Director Channel Sales - APAC of Magento talked about the Magento Roadmap.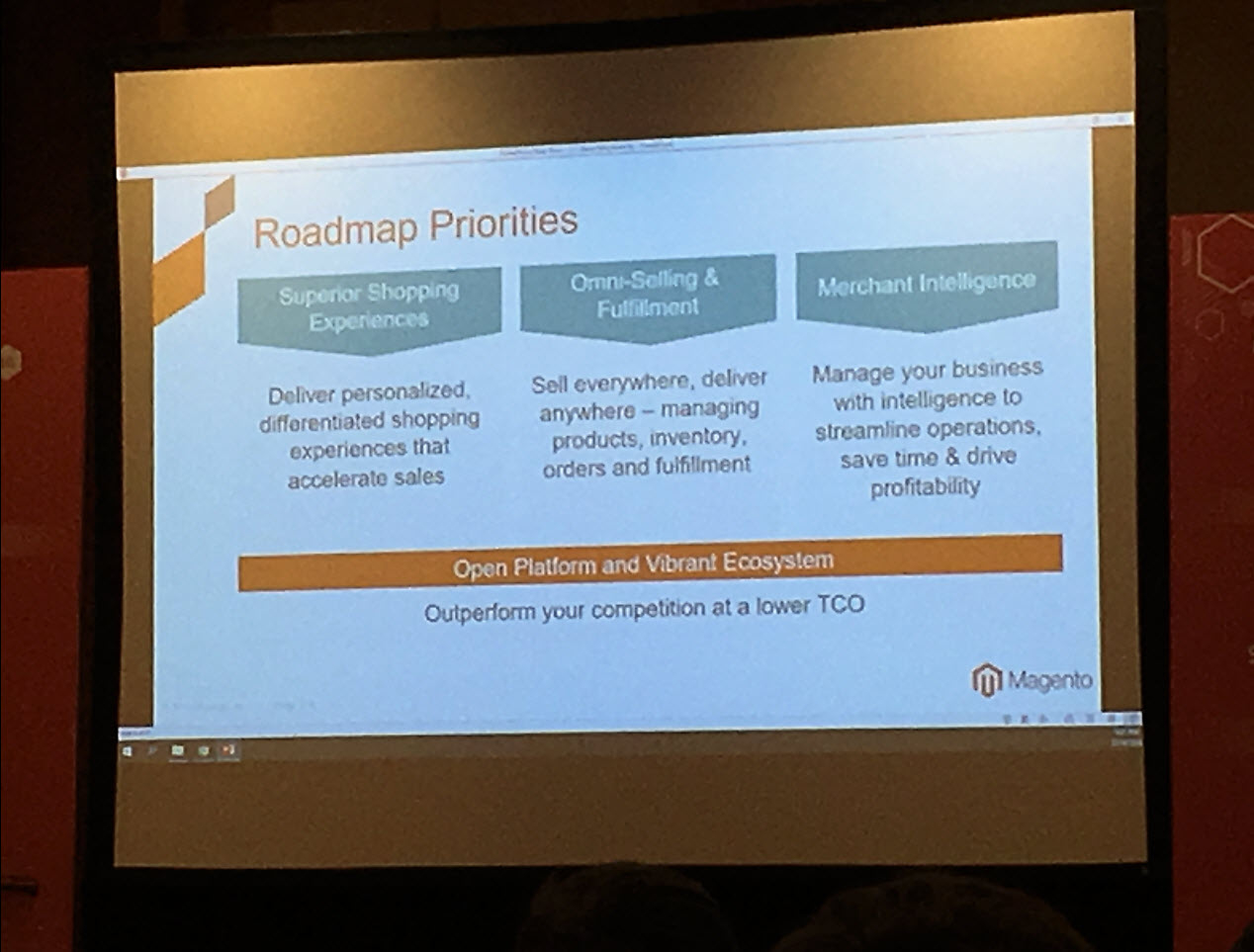 Closing Remarks
Rameshwar Vyas, CEO of Ranosys concluded the event. We would like to congratulate Ranosys Technologies for a successful Meet Magento 2018 Singapore!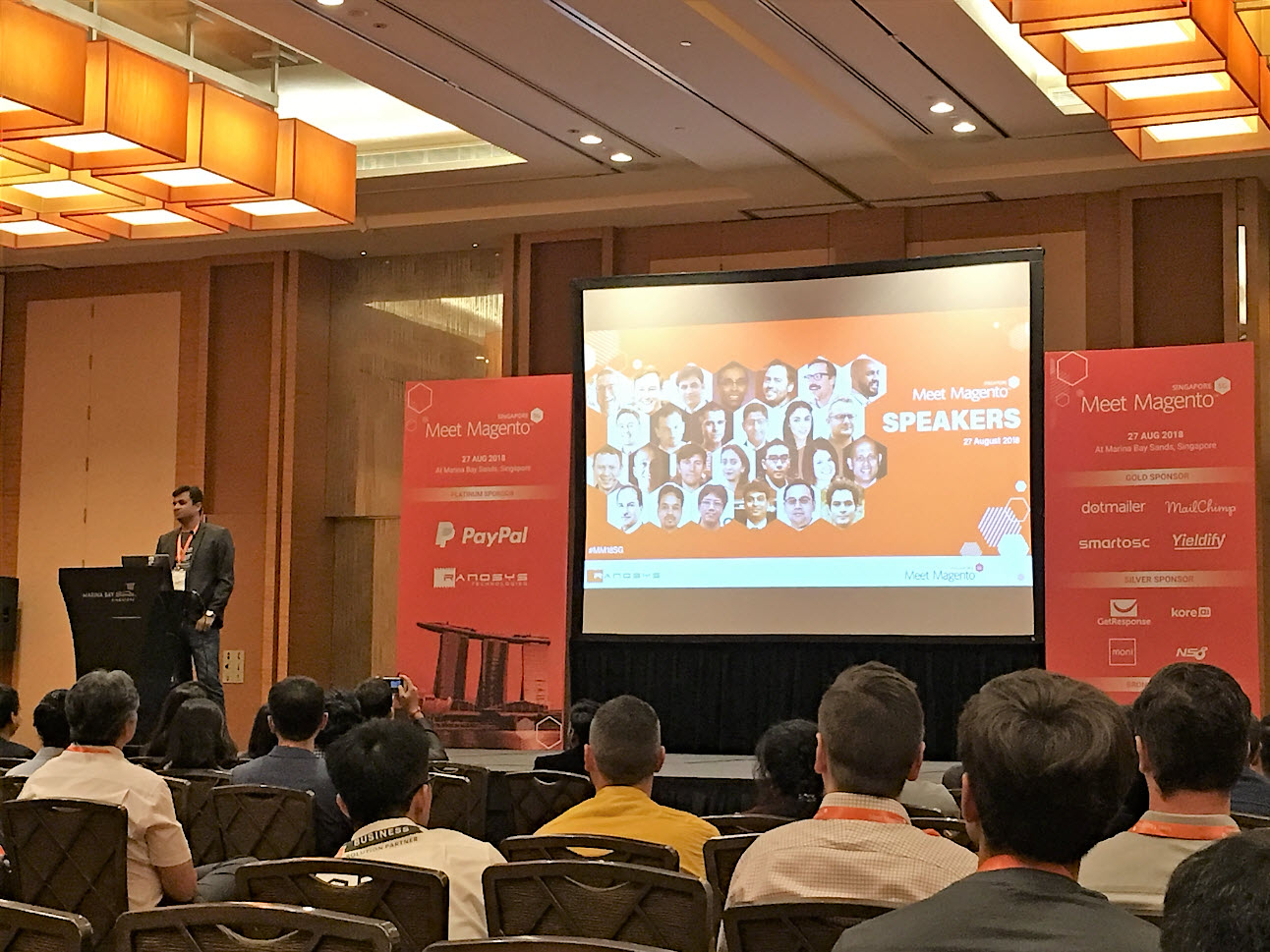 After Party
There was a networking activity after the event and to enjoy more the remaining night, an After Party has been held hosted at Supply and Demand, Esplanade 8 Raffles Avenue.

Magento Sales Training
Together with our CTO, we had the chance to attend the Magento Sales Training held at Singapore Science Park 2 last August 28 - 30, 2018. The training was filled with a lot of new learnings focusing on the use of Magento Business Intelligence and Magento Cloud.