---
After several months of preparation, the big day has finally arrived. As a first time goer and a part of the organizing committee, I find it rewarding seeing the output of our work. Everybody in the team has been cooperative and enthusiastic in doing the assigned role for the event. The entire preparation and event were thrilling to do since this is something different from our typical office tasks. The event is also a good opportunity to get to know more each and everyone in the team. It is more of an interactive collaboration and a place to gain connections and insights.
---
The day before the event.
This is the moment to verify if all the essential items and tasks have been fulfilled. We prepare the sponsor's hall, test the audio and video peripherals, sort items for the goodie bag and prepare the IDs of the participants. Each sponsor provided a representative to setup their corresponding booths. Free items and flyers have been displayed to showcase their product. In the same time, foreign speakers have arrived during the preparation day. A briefing has been conducted together with the interpreter to make sure that the presentations are properly translated. This is to ensure that everyone can understand each speaker's keynotes and encourages an interactive discussion for all the sessions.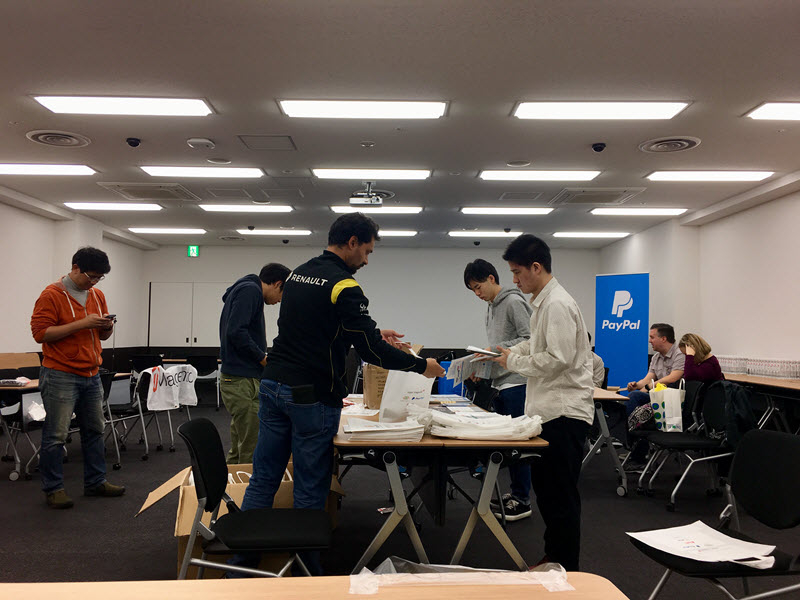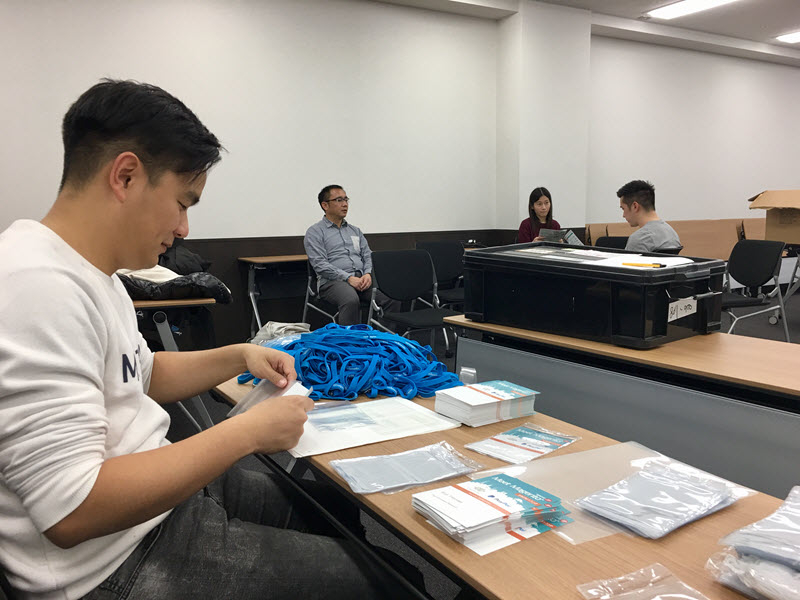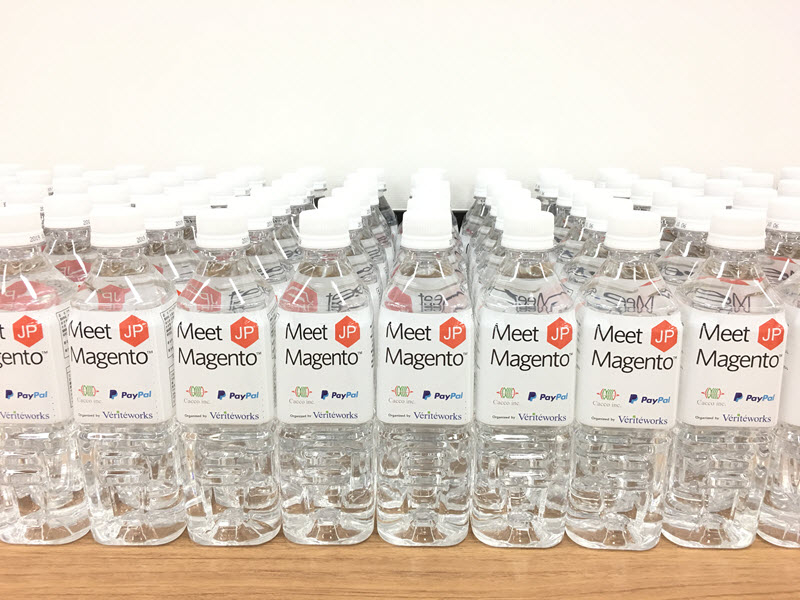 The big day.
We are all ecstatic and ready for the Meet Magento 2017! Everything went smoothly. By the supervision of the bosses, Momoko Asaka and Hirokazu Nishi, all went well. They were both knowledgeable in organizing such a big event like this. I was amazed how calmly they are during the crucial hours before the event started. From the scissors to the backup projector, it shows how keen they are in terms of details. They knew what items to bring and the things needed to be done.
Session has started.
An opening remarks to welcome the guests and to officially start the event has been given by Veriteworks CEO, Momoko Asaka.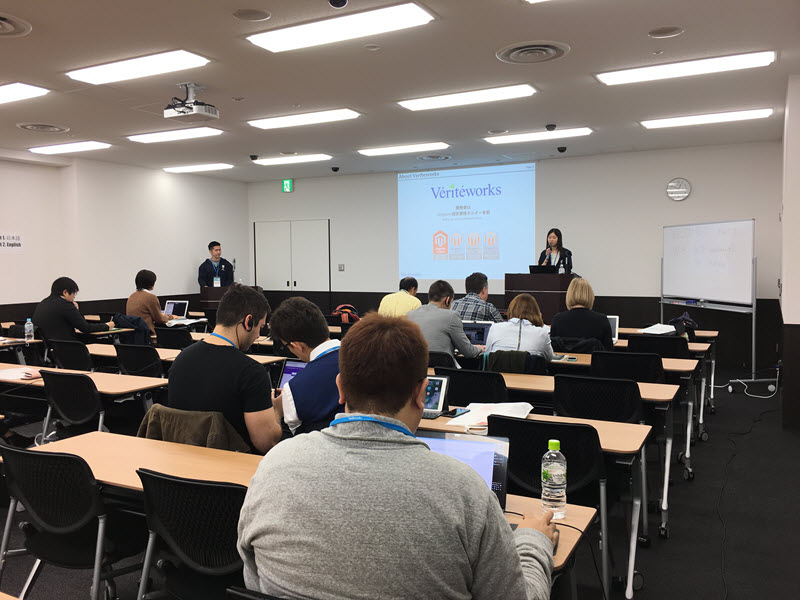 First session has been started by Veriteworks CTO, Hirokazu Nishi, Magento Certified Developer Plus and Solutions Specialist. He is also the only Magento:Maker 2016 and 2017 in Asia.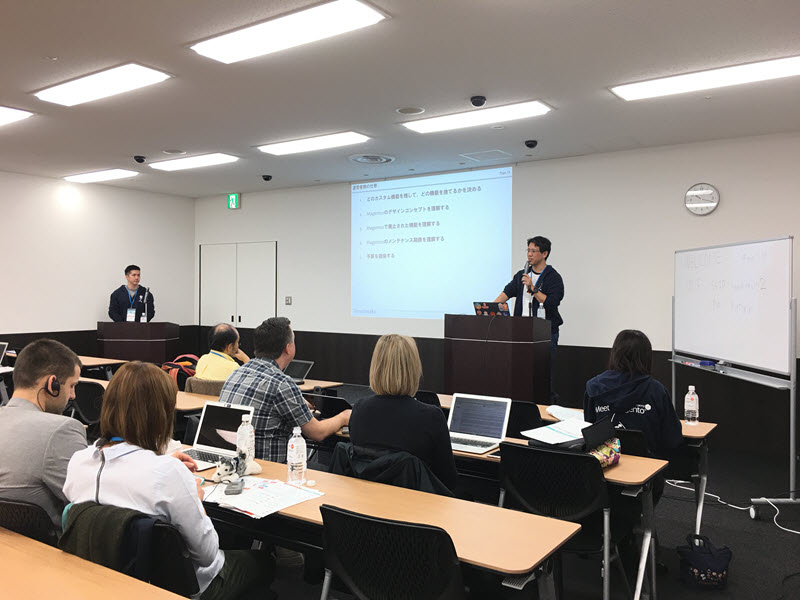 From SaaS to large cross-border and omni-channel commerce with Magento is the topic being presented by SnowDog CEO, Kuba Zwolinski. He is one of the most well known Magento entrepreneurs with more than 8 years of experience in eCommerce and Magento development.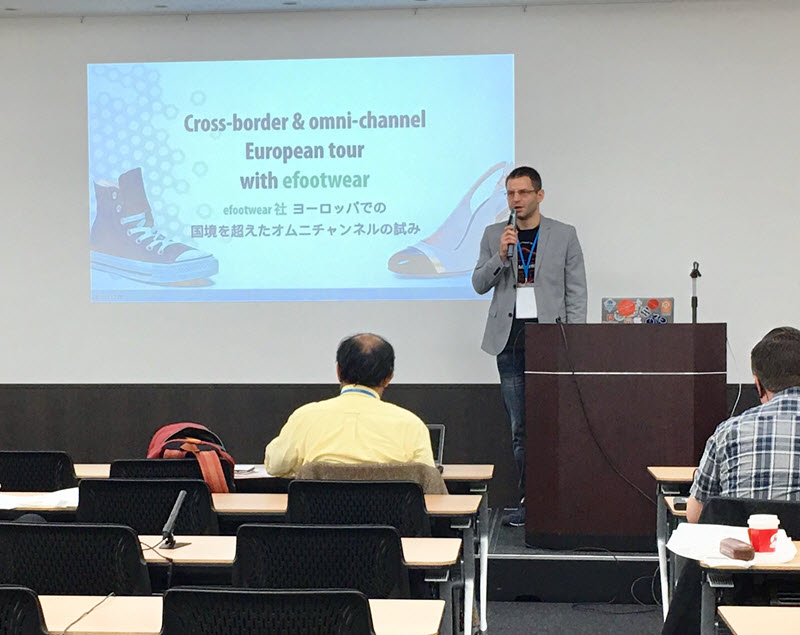 Cacco Inc. Operating Officer, Tomotsugu Okada had presented in the third main session.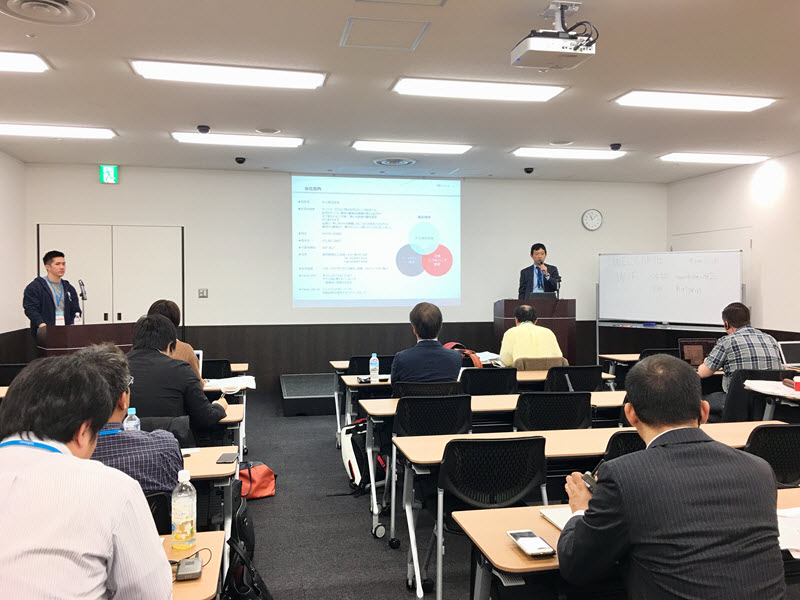 The last speaker for the morning session is Dene Schonknecht, Director Channel Sales-APAC at Magento Inc. He discussed about Magento Business Intelligence.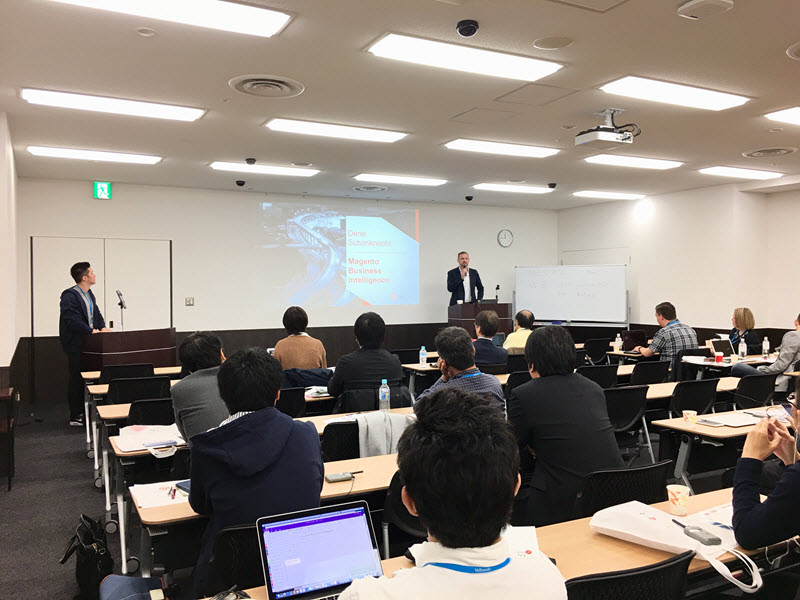 Lunch.
A delicious bento has been served and a variety of drinks and snacks are also available for everyone.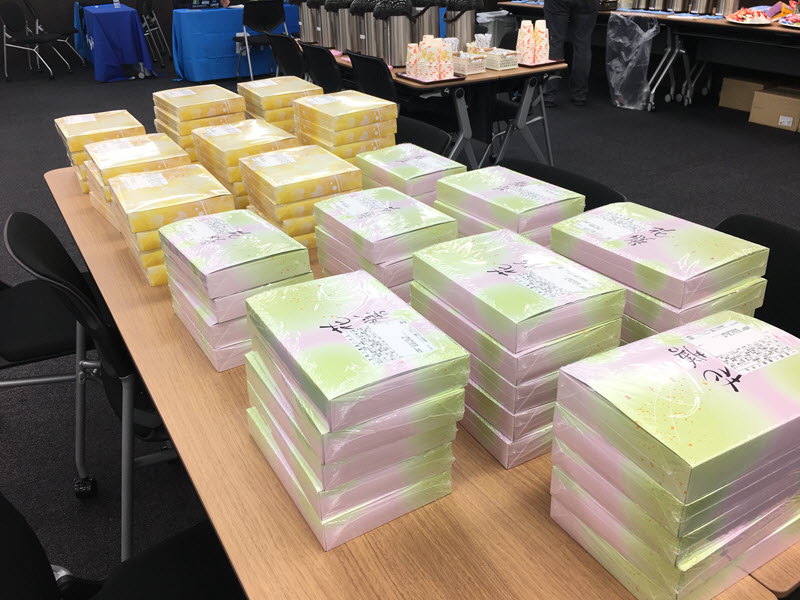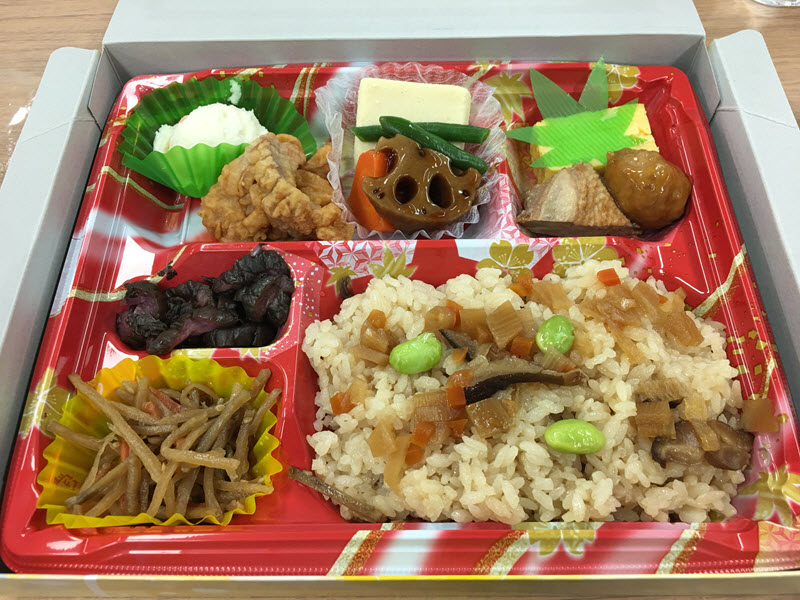 Afternoon session.
For the afternoon session, each time slot is divided into main session and a sub-session. A real-time translation in English and Japanese are provided to break the language barrier to effectively communicate to everyone and for better understanding of all the keynotes and case studies being presented.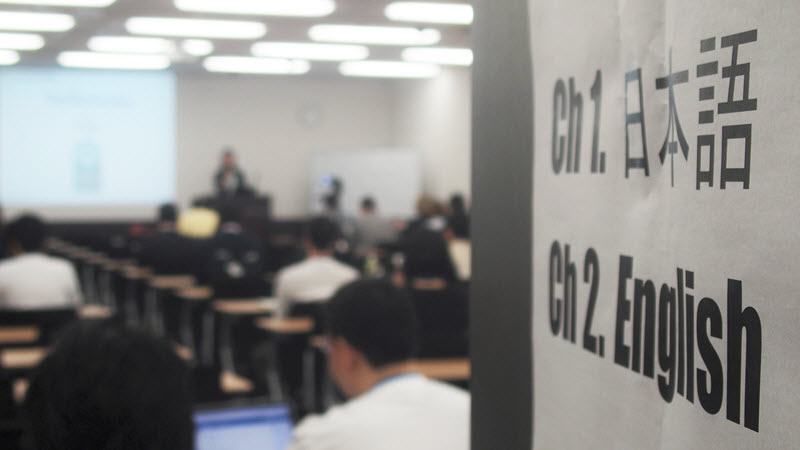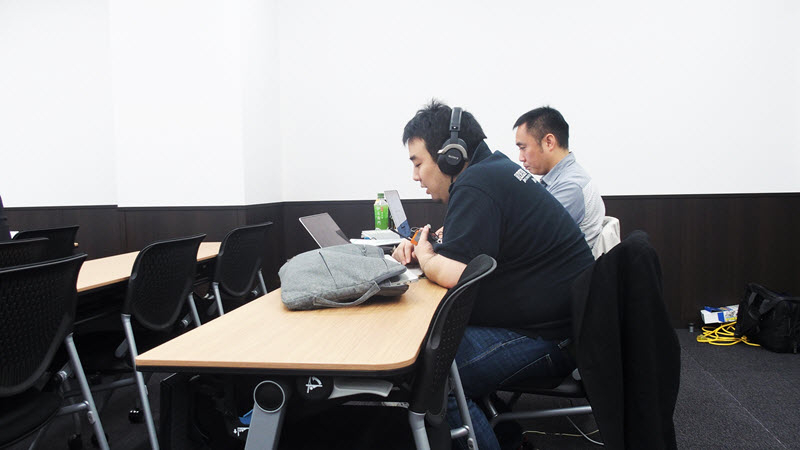 On stage for the main session is Imran Shakil, Veriteworks developer and a Magento Certified Developer Plus with the topic: Unknow Magento.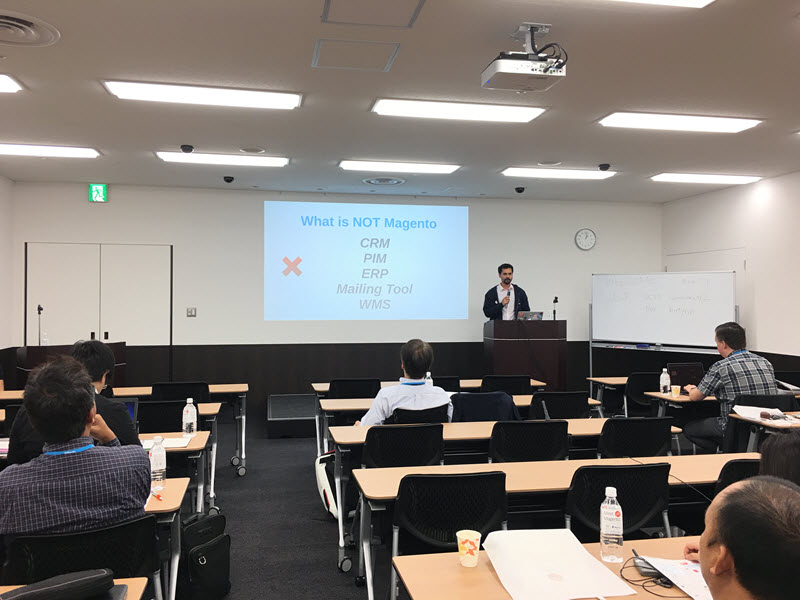 A parallel session is being provided into a separate room by Kenneth Borile, a Magento Certified Developer Plus and a developer at Veriteworks Inc. Utilizing Composer in Magento 2 is the focus of the first sub-session.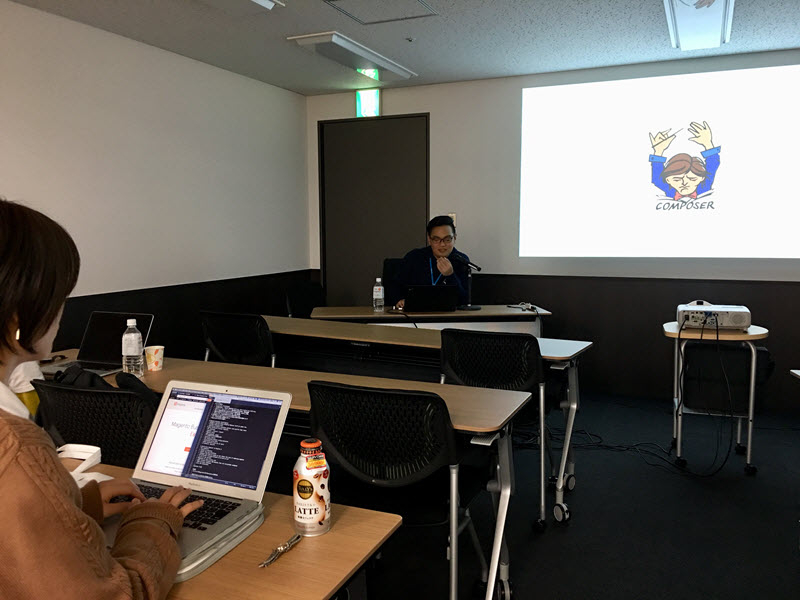 Claves Co., Ltd. has been active and supportive at the Meet Magento event by getting a Silver sponsorship and a speaking engagement. The company's CEO, Fumio Horiuchi presented about Examples of using Magento, overriding the framework of EC-Real store sales production and management.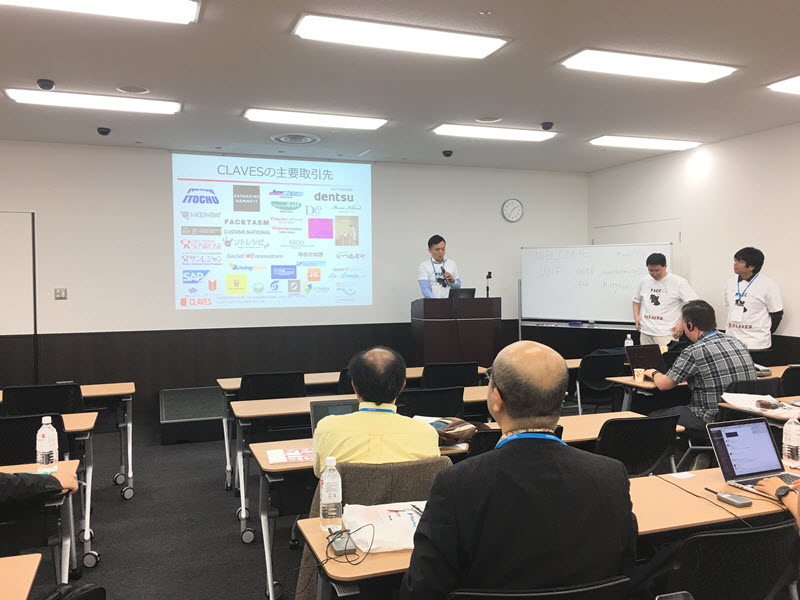 Takashi Ichinomiya, CEO of WAKUWAKU discussed the topic: Smart way of sales analysis for Magento 1 users. He provides profit improvement consulting for website based on precise data analysis. In recent years, he is also active as a seminar lecturer in DMP development for utilizing big data and inside corporate and event venues.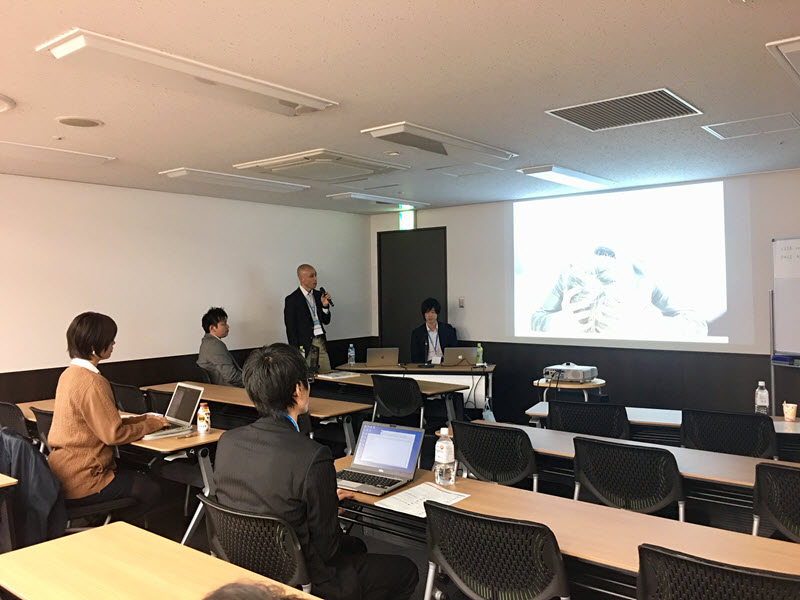 John Stennett, a Software Engineer at Magento Inc. provided the session entitled: Delivering quality Magento implementations through a culture of testing. He is a founding member of the Functional Test Automation Frameworks Team working on the development of the Magento Functional Testing Framework (MFTF) which is replacing Magento Test Framework (MTF).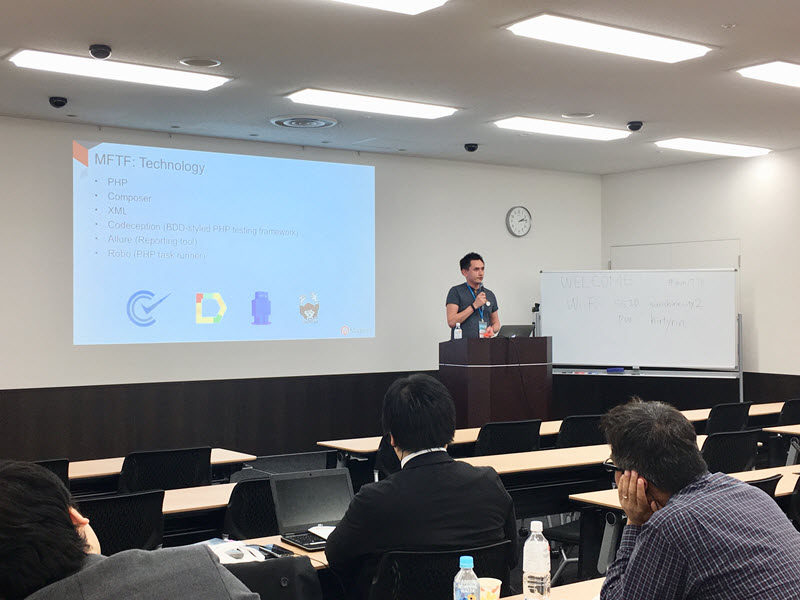 Naoki Kobayashi, CEO/COO of Lietto presented a subsession topic about Smart way of sales analysis for Magento 2 users. He has an extensive knowledge as a software engineer, project manager/director, planning, sales/marketing and launching new business.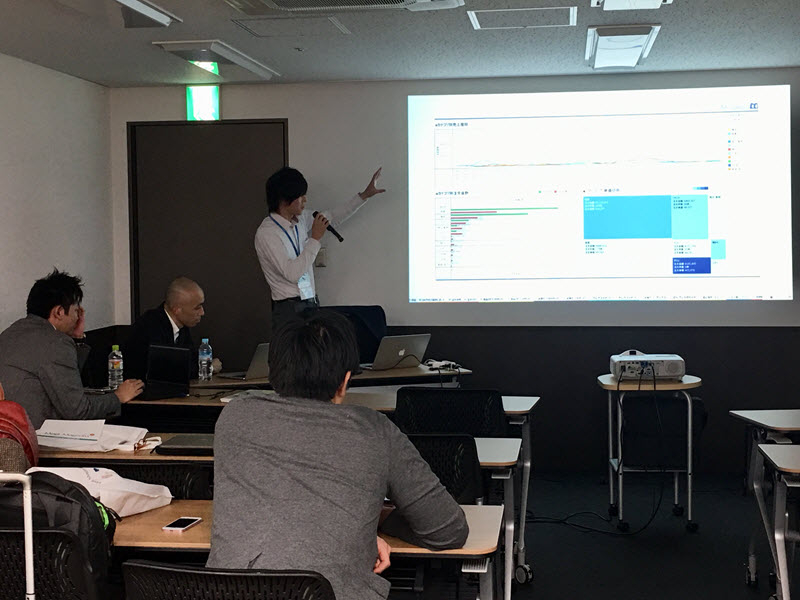 After break sessions.
After the break, Rob Long of PayPal started the main session with the topic: What's next for payments in Magento? At PayPal, Rob is an evangelist for PayPal's global system integrators community where he helps partners better understand, design and implement e-commerce payments.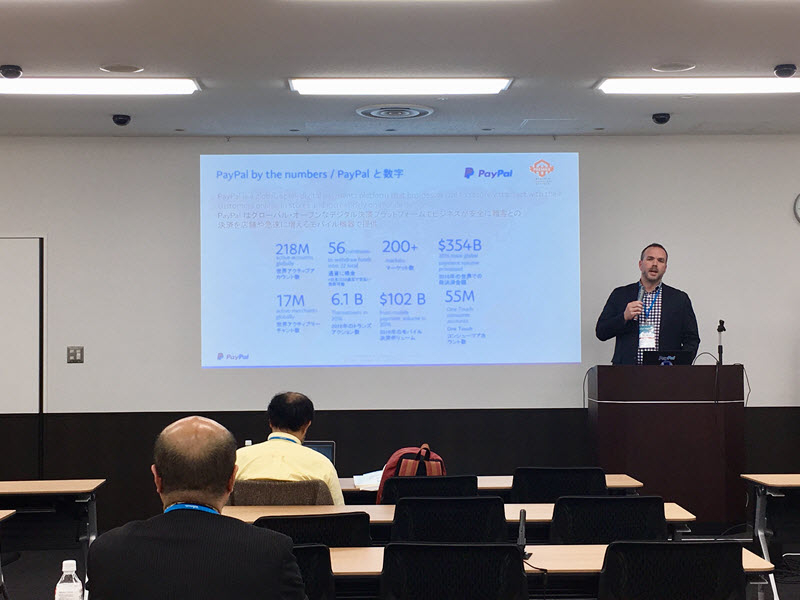 Toshihiro Osawa, a developer from Warp Japan Co. Ltd., presented a sub-session entitled Magento 2 APIs simple example of utilization and too detailed Magento 2 "trap".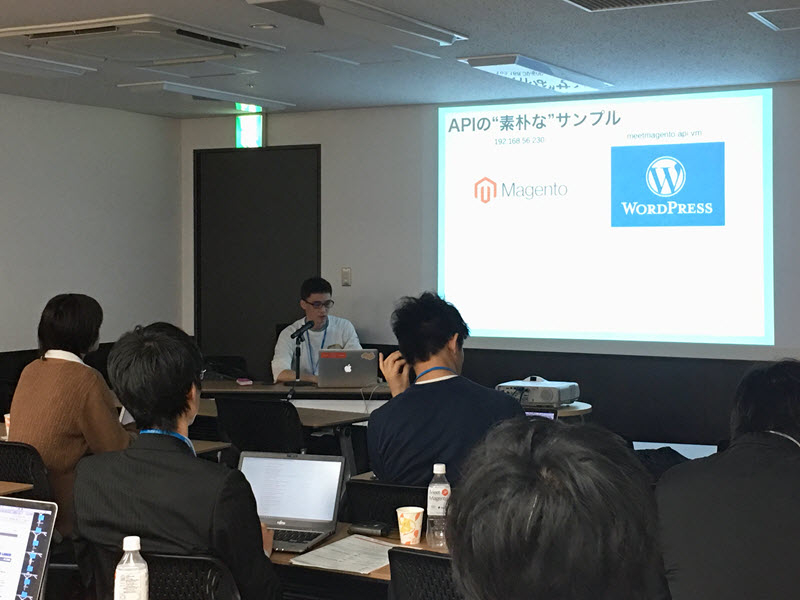 Sales and Marketing Group Manager, Tomokazu Kitada of Cacco Inc. presented in the main session. He is engaged in planning sales strategies and strengthening alliances.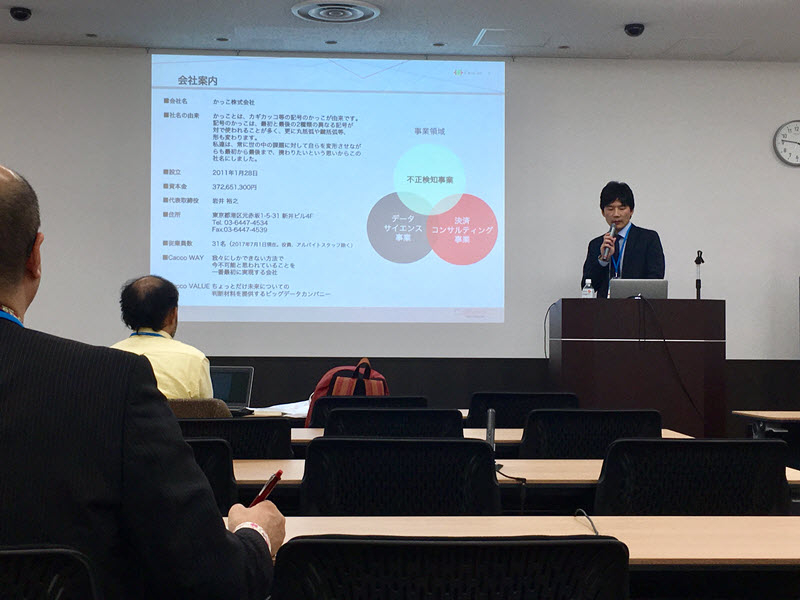 Chief developer of Lietto, Kozo Fukui presented a sub-session with the topic: What will change in payment module between Magento 1 and Magento 2. Since 2015, he is engaged in constructing EC site using Magento and developing extension modules from infrastructure construction.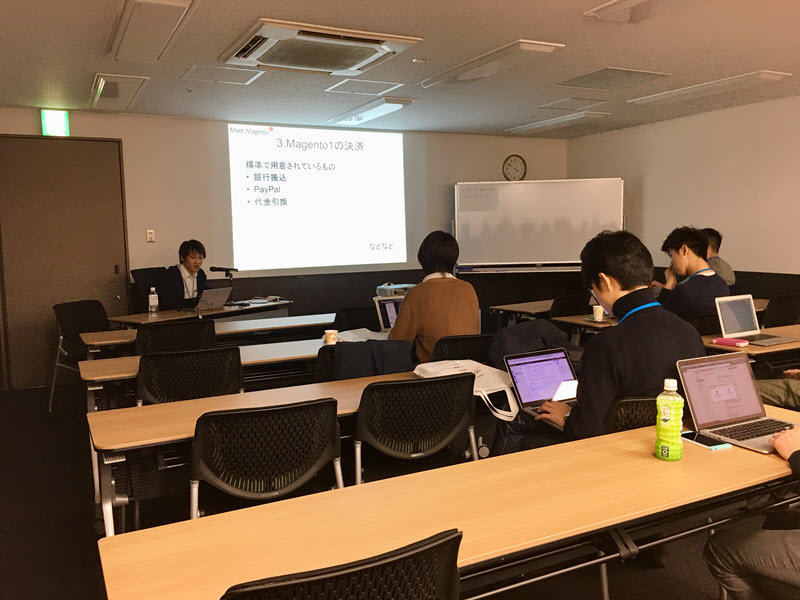 Creatuity CEO and a frequent speaker at Magento conferences, Joshua Warren presented in the main session discussing about Building a global B2B empire: Magento to empower international expansion. Recently, he provided the Magento source code for the 1-click order function after the technical patent of Amazon's one-click function expired.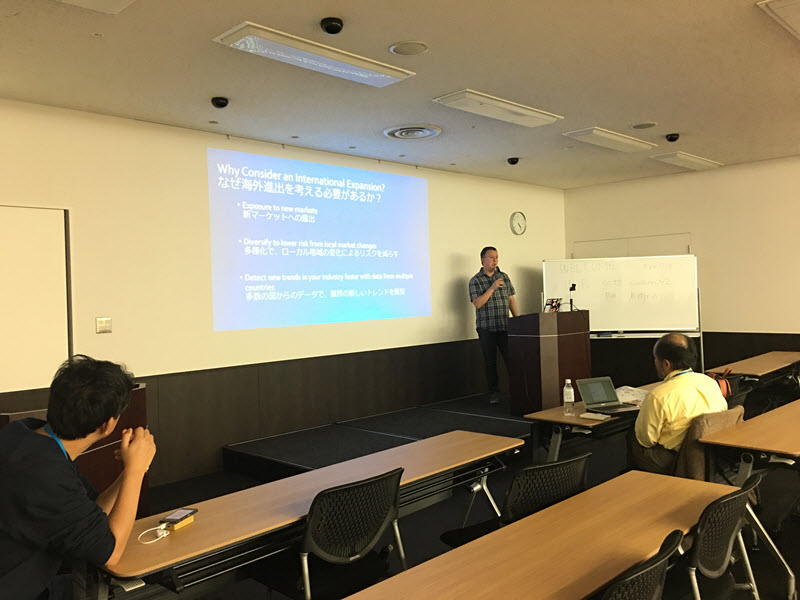 Finally on stage is the renowned Magento Evangelist, Ben Marks to present everything that we need to know about Magento 2.2. He traveled to various countries to share his knowledge, educate and spread the Magento advantage.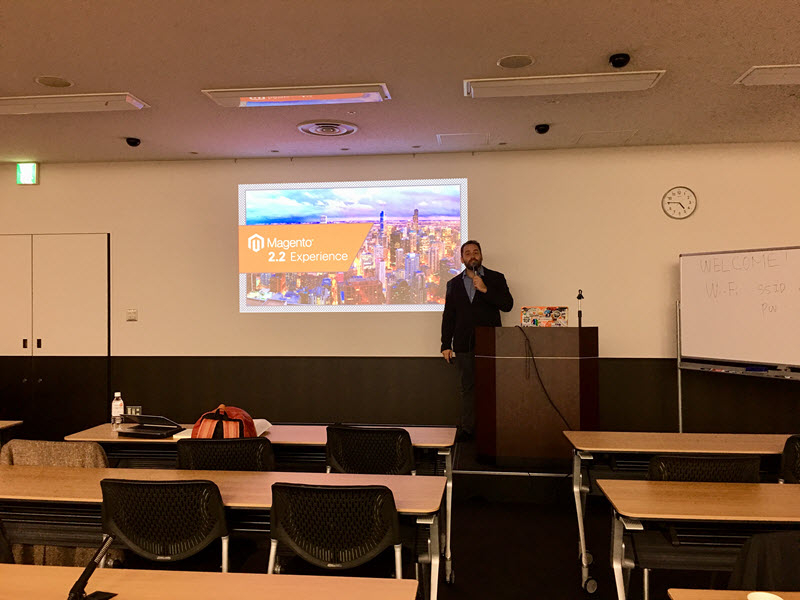 To formally conclude the event, Momoko Asaka, CEO of Veriteworks Inc., expressed her sincerest gratitude to all the participants, sponsors and speakers who came and made the Meet Magento 2017 Japan a huge success!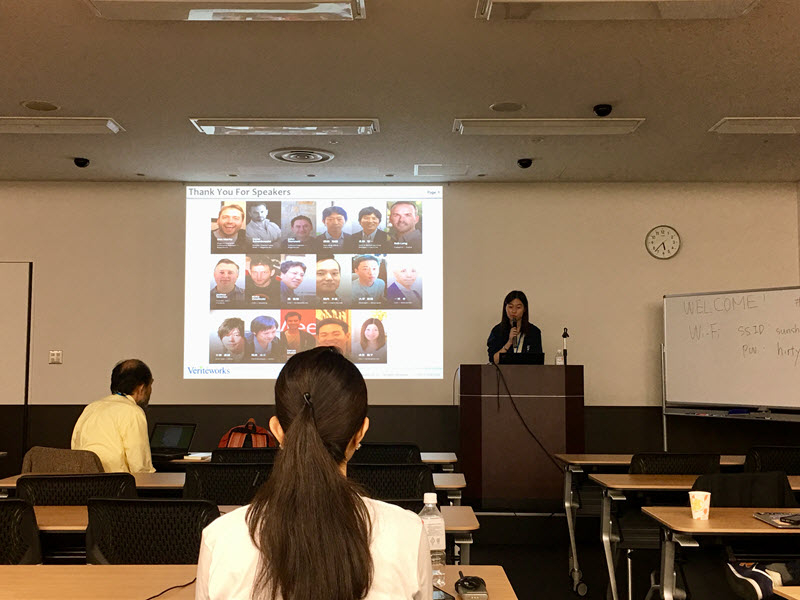 After-party.
Now is the time to socialize, meet new people, say hello to an old colleague, share some insights about Magento, compliment a good presentation, have a nice conversation or just enjoy the overflowing wine, beer, juice and food! :D I was astounded how everything has been organized accordingly and how the participants responded during the event.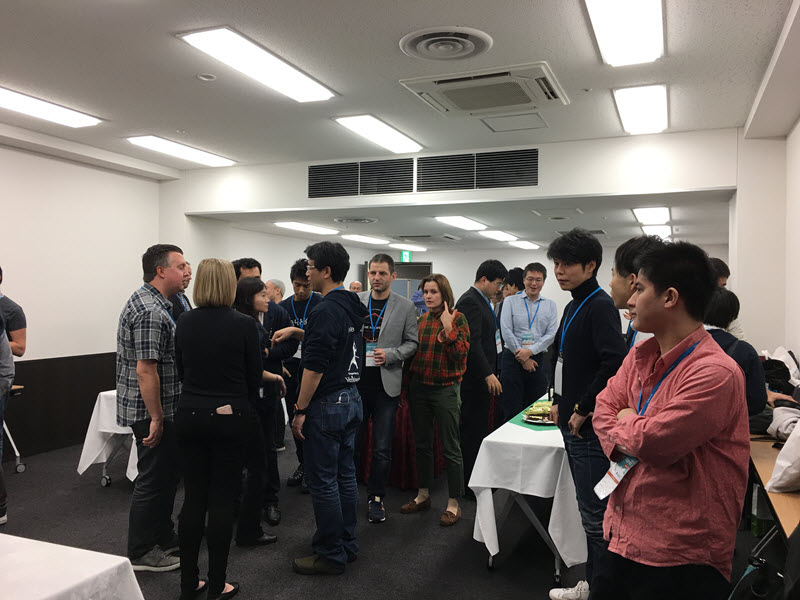 It's a wrap!
See you all again on the next Meet Magento Japan!